Minor tritium leak reported at SC nuclear plant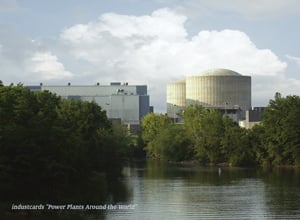 COLUMBIA, S.C. (AP) — Federal regulators say more than 100 gallons of water with traces of a radioactive hydrogen isotope have leaked at the Catawba Nuclear Station.
The U.S. Nuclear Regulatory Commission said Wednesday the tritium leak isn't an emergency, but precautions are being taken to make sure it doesn't reach groundwater.
NRC spokesman Roger Hannah says the amount of tritium in the water is less than half the federal limit for safe drinking water.
Federal officials say the leak was discovered Tuesday in a fiberglass discharge pipe at the York County plant. The water was heading to a holding pond, where it is tested before it is released back into Lake Wylie.
Duke Energy says the water that leaked was contained entirely in the site. The nuclear plant continues to operate normally.