Police arrest 3 in Columbia bakery killing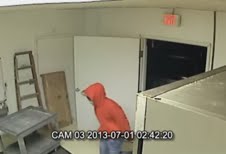 COLUMBIA, S.C. (AP) — Police say three men accused of killing a Columbia bakery worker last week broke into the business after the bar they planned to rob next door was closed.
Investigators said Monday that 18-year-old Troy Stevenson, 18-year-old Lorenzo Young and a 16-year-old man have all been charged with murder.
Interim Columbia Police Chief Ruben Santiago says the suspects planned to rob the bar next to the bakery around 3:30 a.m. June 1, but it had closed for the night. He says they got away with nothing after shooting 33-year-old Kelly Hunnewell.
Hunnewell's boss says she was a single mother who asked to work the early morning shifts so she could spend more time with her four children.
It wasn't known if either Stevenson or Young had a lawyer.