Teen Charged with Disturbing School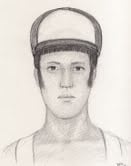 LEXINGTON CO., S.C. (WOLO)–  Lexington County deputies have arrested a 16 year old for making lewd comments to students at Irmo Middle School.
    Investigators say the boy made  vulgar comments and sexually suggestive motions while speaking to several female students as they walked off the school's campus.
  Lexington Sheriff James Metts says the boy was released into his mother's custody.