Carolina Calls: Spurrier Talks UNC Tuesday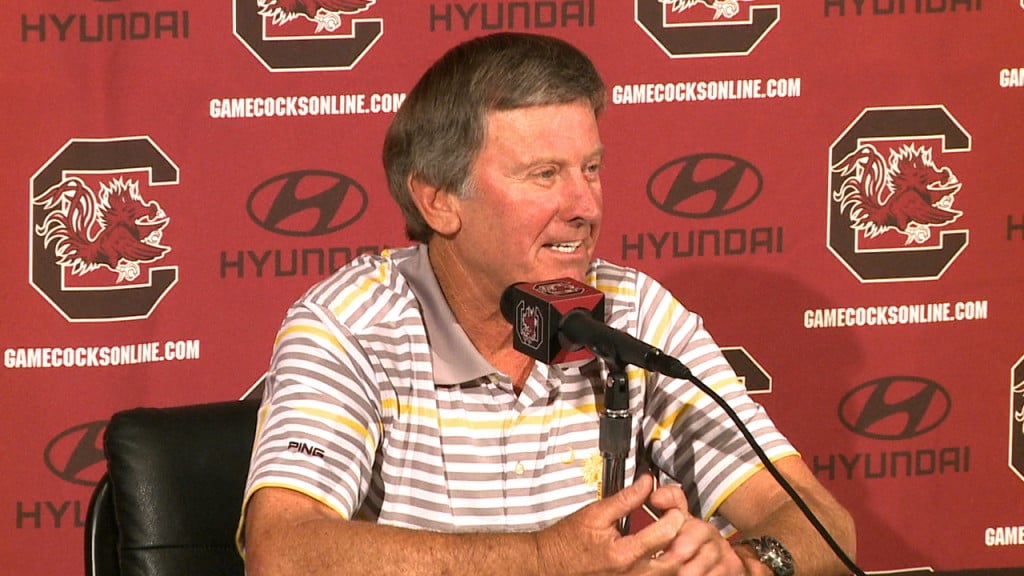 COLUMBIA (WOLO) — South Carolina head football coach Steve Spurrier discussed the Gamecocks' Thursday night match-up with North Carolina on Tuesday during his weekly Carolina Calls call-in show at Wild Wing Cafe in Columbia.
Notes:
– Spurrier reminded everyone that the UNC game is 6 p.m. 
– He said the weather is supposed to be pretty Thursday night and can't remember a time when it's rained during a game he has coached at South Carolina.
– Said wide receiver Bruce Ellington is going to see what he can do during Wednesday's practice and warm-ups on Thursday. After practicing for the first time in two weeks on Sunday, Ellington has missed the past two practices with a hamstring injury. Spurrier said Ellington felt a little twing in his hamstring on Sunday so had an MRI done, but the MRI did not show anything.
– Tight end Rory (Busta) Anderson is out for the UNC game and so is linebacker Cedrick Cooper. (Spurrier said Anderson may be back for second or third game.)
– Spurrier said Nick Jones, Damiere Byrd and Shaq Roland would be the top three receivers he would send onto the field on Thursday. (If Ellington can't go.) 
– Said they will be relying on several freshman linebackers in the North Carolina game, but isn't worried because most of them physically look like 5th or 6th year players. 
– Said the team will wear all garnet on Thursday night.
– Said Jadeveon Clowney and Chaz Sutton stayed after practice to run extra sprints.