Conway Manhunt Ends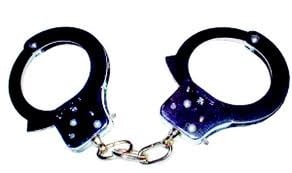 (WOLO) CONWAY,S.C., —
Two men accused of firing shots at a South Carolina Highway patrol officer have been arrested following a weekend manhunt.
Authorities say the trooper attempted to pull the car over for a routine traffic stop when the men began firing a the approaching officer.
Police say the two men jumped out of the car and fled on foot just north of Conway,  South Carolina. One suspect was apprehended and taken into custody a short time later.
The second suspect was a short time later following a 3 hour manhunt.
(Source: Associated Press)