Increased Columbia Police Presence on Game Day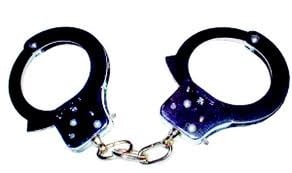 COLUMBIA, S.C. (WOLO)  —  As fans get fired up for Gamecock football, Columbia police are turning up the heat on potential troublemakers.
Columbia police will increase its presence 70-80% game day in Five Points, say officials.
 "Guns and gangs. That's what we're focusing on," said officer Jim Crawford.  "It will be difficult not to bump into a CPD officer down here for the game. We're really ramping up endeavors to target people perpetuating violence down here."
Authorities say violent crime is actually down in the city, Five Points in particular. However, due to a few incidents recently, including a stabbing at Sharky's, they claim they can't afford to let their guards down.
"We will address transportation side of it, officers on foot, two to three teamed up," said Crawford.
Folks out and about on game day agree, the more police the better.
"It's important. We need it, especially like us girls walking around. It's kinda scary, and with the bars being open so late, we need more," said Kaitlyn Dixon, who is visiting from Charleston.
"It's bound to be a big crowd [in Five Points] before, during and after the game. We're staying in a local hotel, so we have no problem with it all," said Robert Ellington, a University of North Carolina fan.
Officers say this beefed up operation doesn't end when the clocks runs out on the clock on the field. It will go throughout the weekend.