Media Picks USC Basketball To Finish 12th In SEC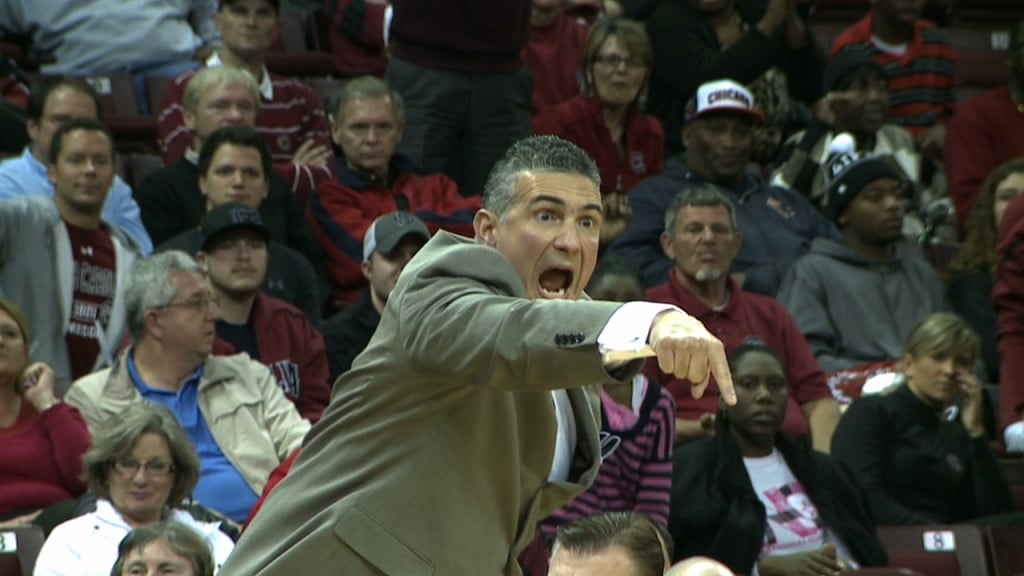 COLUMBIA, S.C. (WOLO) — Frank Martin's Gamecocks have been picked by the media to finish 12th in the SEC this season.
SEC Basketball Media Days are being held this week in Birmingham, AL.
Martin and South Carolina senior guard Brenton Williams will address the media on Thursday.
Preseason Media Poll                    Pts
Kentucky (21)……………………..……… 371
Florida (5)…………………………………. 353
Tennessee (1)……………………………. 320
LSU…………………………………………… 270
Missouri………………….………………… 262
Alabama…………………..………………. 257
Ole Miss……………………..…………….. 216
Arkansas………………….……………….. 197
Texas A&M……………………………….. 139
Vanderbilt………………..……………….. 125
Georgia…………………..………………… 119
South Carolina………………….……….. 108
Mississippi State…………………….…… 59
Auburn……………………………………….. 39