Parents Charged with Homicide by Child Abuse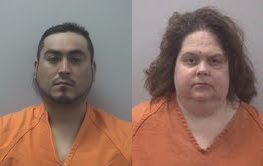 WEST COLUMBIA, S.C. (WOLO)– Two West Columbia parents are accused in their infant child's death in what investigators call extreme indifference to human life.
  Lexington County deputies say Filiberto Garcia and Tracy Roach are charged with homicide by child abuse.
  Investigators say 13 month old  Madison Garcia died on September 2nd Lexington Medical Center due to cardiac arrest   caused by chronic malnutrition and dehydration.
   According to authorities the infant weighed just over nine pounds at the time of her death.