VIDEO: Spurrier Talks Shaw And Pulling TV Show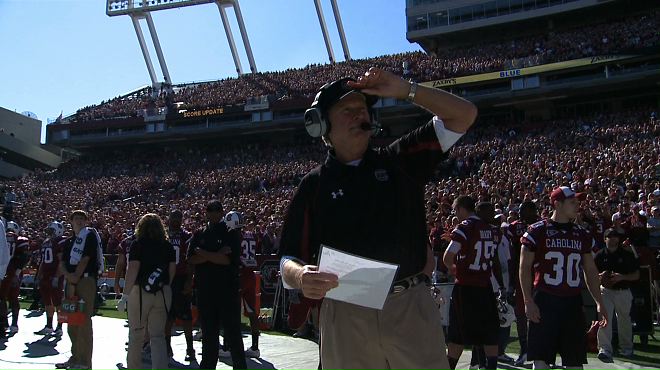 COLUMBIA, S.C. (WOLO) — South Carolina head football coach Steve Spurrier spoke to the media on Wednesday after the Gamecocks wrapped up practice.
Spurrier spoke about a healthy Connor Shaw and why he made the decision to pull the plug on The Steve Spurrier show this week.
Click on the ABC Columbia video included with this story to hear what Spurrier had to say Wednesday.