2 SC educators win national teaching award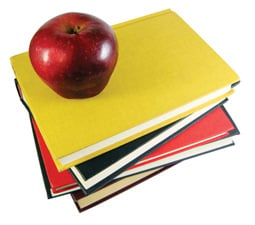 COLUMBIA, S.C. (AP) — A middle school teacher and a high school principal in South Carolina have each won a national teaching award and its $25,000 prize.
Dutch Fork Middle School teacher Kristi Grooms and Brashier Middle College Charter High School Principal Mike Sinclair learned Thursday they won a Milken Educator Award.
The award is one of the most prestigious and lucrative recognitions educators can receive. It recognizes exceptional teachers who inspire students and colleagues. There will be up to 40 recipients nationwide this school year.
Educators are recommended without their knowledge, and the selection process is conducted in secret. Winners can spend their prize money however they wish.
Grooms teaches eighth grade English and reading in Richland/Lexington District 5. Sinclair helped found and grow the charter school in Greenville County.