Avoiding High Utility Costs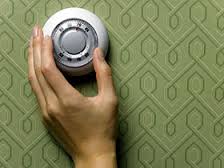 Columbia, SC (CNN)-Your monthly heating bill doesn't have to suck the money out of your wallet.
You can save as much as 25-percent by following these tips.
Change your filters monthly.
Use weather stripping around your windows and doors.
And keep the thermostat set at 68-degrees.