Bright has $1.4 million debt from business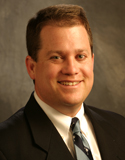 COLUMBIA, S.C. (AP) — Spartanburg State Sen. Lee Bright says he has at least $1.4 million in debt related to a failed trucking business.
The Republican seeking to challenge U.S. Sen. Lindsey Graham in next year's primary says he is personally responsible for about $500,000 of the debt.
The State newspaper reported (http://bit.ly/1guTwmU) that Bright reported his debt and earnings on a personal finance disclosure that he filed with the U.S. Senate this week.
Bright is one of four GOP challenges for Graham, all of whom say Graham is not conservative enough.
The other candidates are Easley businessman Richard Cash, Orangeburg attorney Bill Connor and Charleston public relations executive Nancy Mace.
Bright says the failure of his trucking business prompted him to run for the Senate. He says federal policies caused his business failure.
___
Information from: The State, http://www.thestate.com