Dog Fighting Arena Busted In Sumter County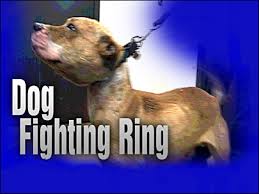 Columbia, SC (Associated Press)-
13-adults and one-juvenile are arrested after authorities say they discovered a dog-fighting arena in Sumter county.
Several law enforcement agencies conducted a raid yesterday at a Rembert home in the 51-hundred block of Springhill road.
they were able to rescue 19- pit bulls.
authorities also confiscated guns, an unknown amount of marijuana and three-thousand dollars.