Ex-camper sues Citadel over alleged abuse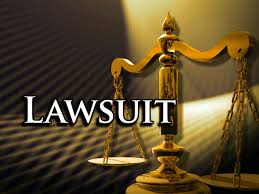 COLUMBIA, S.C. (AP) — A former camper says he was abused at a summer camp run by The Citadel.
Documents filed this week in federal court accuse the military college of knowing that one of its counselors was abusing campers in the mid-1990s but didn't fire him and did nothing to stop it.
The camper, now 25, is not named and says he was abused on 21 different times by Michael Arpaio. The Citadel closed its camp after reaching a $3.8 million settlement with five campers who said the former Marine captain had abused them between 1995 and 2001.
Arpaio pleaded guilty to multiple charges in 2003 following a military court-martial and served 15 months at the Charleston Naval Brig.
The Citadel did not immediately comment on the suit.
___
Kinnard can be reached at http://twitter.com/MegKinnardAP