Ex-SC jail guard to plead guilty to federal charge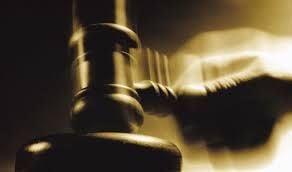 COLUMBIA, S.C. (AP) — A former South Carolina guard has agreed to plead guilty to federal charges in a case connected to the jailhouse beating of a handcuffed homeless man.
Court documents show 38-year-old Robin Smith is scheduled to plead guilty next week to using excessive force. He faces up to 10 years in prison.
Smith was a guard at the Richland County jail when Robert Sweeper III was arrested in February on a trespassing charge. Court documents state that Smith admits that he went into Sweeper's cell, twisted his arm and kicked him.
Sweeper spent months in the hospital recuperating from his injuries. Smith was fired, and county-level assault charges against him are still pending.
Sweeper's lawsuit against the county is ongoing. Smith's lawyer did not immediately respond to a message Monday.
___
Kinnard can be reached at http://twitter.com/MegKinnardAP