Ex-SC State trustee wants wiretap evidence tossed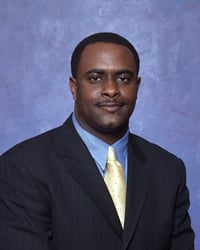 COLUMBIA, S.C. (AP) — A former South Carolina State University trustee facing charges including racketeering and wire fraud in a public corruption investigation wants wiretap evidence thrown out.
Attorneys for Jonathan Pinson say in court documents filed late last week that wiretaps the government used to monitor their client's phone calls were not properly obtained.
Federal prosecutors say Pinson took kickbacks in exchange for trying to arrange business deals involving the school. He's also accused of lying to police, paying himself money that should have gone to contractors on a government-funded project and submitting false federal paperwork in order to get more money.
Pinson and another man charged in the case are expected in court Tuesday. So far, five people have pleaded guilty in connection with the investigation.
___
Kinnard can be reached at http://twitter.com/MegKinnardAP