Fire Truck Overturns While Responding To Fire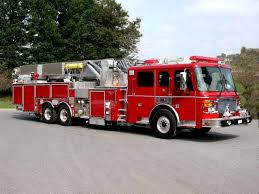 Pickens County (Associated Press)-A South Carolina fire truck is considered a total loss after authorities say it overturned while responding to a fire.
The accident happened on a rural road in Pickens county…early this morning.
the driver was reportedly trying to avoid a deer.  All three-firefighters were injured.  But none of their injuries are believed to be life-threatening.