Free Obamacare Enrollment Help this Weekend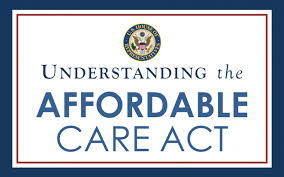 Columbia, S.C.  (WOLO)  —  With the deadline to enroll for health care coverage under the Affordable Health Care Act just days away, one Midlands organization is extending its hours to help South Carolinians get signed up.
Tomorrow and Sunday will make the second of three straight weekends, the lobby at Cooperative Ministry will be open for business. That never happens. But, employees say it's necessary to enroll as many South Carolinians for health care as possible.
"Our part is to enroll 3,200 South Carolinians in our counties," said area coordinator with Cooperative Ministry, Linda Dowson.
The Cooperative Ministry of Columbia is taking its share of a half million dollar federal grant, in part, to extend its business hours to help folks sign up for Obamacare.
"We can explain what the Affordable Care Act is, what the benefits are, what the new insurance policies have to have to be qualified," said Dowson.
This weekend and next, people can come by the 3821 West Beltline Boulevard location in Columbia from 10:00 am to 3:00 pm, Saturday and Sunday, to enroll. Dowson claims time is of the essence, considering being covered will soon be mandated for every American or penalties will be imposed. There are, however, some exceptions to those penalties.
"In order to be insured January first, they must be enrolled and premiums paid by December 23rd to get January first coverage. Let's say someone enrolls after Christmas.  They won't be covered until February first.  We've got until the end of March to get insured before a penalty," said Dowson.
Bring proof of identification and social security information for family members.  Also, your most recent tax information is required. Cooperative ministry says they'll handle the rest.
For more information, call 803-799-3853.