Gov. Haley planning Carolighting at Statehouse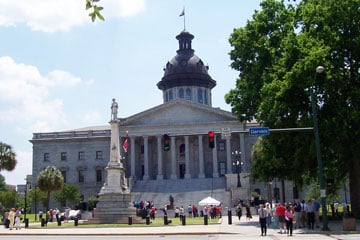 COLUMBIA, S.C. (AP) — South Carolina Gov. Nikki Haley and other officials are planning to kick off the holiday season with an annual tree-lighting ceremony at the Statehouse.
The 47th Annual Governor's Carolighting is planned for Monday at 6 p.m. on the north Statehouse steps in Columbia. Haley says she will be joined by her children and Columbia Mayor Steve Benjamin.
The annual event is sponsored by the City of Columbia, Columbia Breakfast Optimist Club, Columbia Garden Club and Garden Club of South Carolina.