Gov. Haley's husband returns from Afghanistan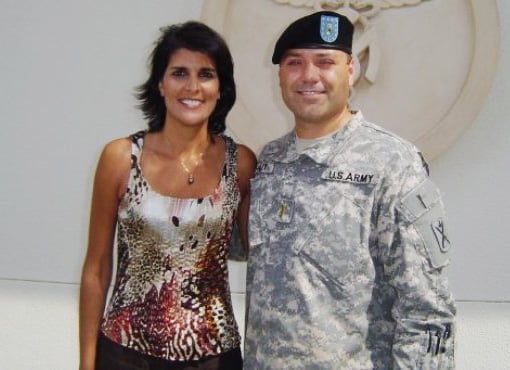 COLUMBIA, S.C. (AP) — Gov. Nikki Haley's husband is going to be home for the holidays, returning with his South Carolina Army National Guard unit from Afghanistan.
Michael Haley's unit comes back Thursday after spending most of the year assisting Afghan farmers.
A welcome ceremony is being arranged near the airport for family and friends.
The nearly four dozen soldiers left in January for a month of training in Indiana before being deployed.
The governor told reporters earlier in the week that she anticipated Michael's return, but didn't know exactly when that would be.
The deployment was his first overseas since he joined the Army National Guard as an officer in 2006.
Prior to the deployment, he worked as a medical service corps officer and a planning officer in the Guard's Columbia headquarters