Mayor Steve Benjamin's Brother-in-Law Killed in Shooting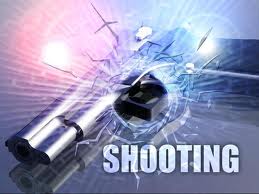 CHARLOTTE, N.C. (WOLO/WCCB) – Columbia's mayor is feeling the effects of crime from another city.
A spokesperson for Steve Benjamin confirms his brother-in-law…Donald Gist Junior…was shot and killed outside a mini mart just to our north in Charlotte.
Police say it happened in broad daylight with plenty of cars and witnesses around.
They add this was not a random act of violence. Gist and the shooter knew each other.
So far, there are no arrests in the case.
The Gist and Benjamin families issued the following statement on the news of
the passing of Donald E. Gist in Charlotte, NC earlier today:
"The shock and sadness of past few hours have been difficult to bear. We will remember
Donald as he was: a loving husband, father, son and brother. He is survived his wife, son
sister and a host of loving relatives. We will continue to lean on our faith in Almighty God
and each other as we try to make sense of this tragedy.
"We thank you all for the tremendous outpouring of support and we ask for your
continued prayers in the days and weeks to come"
The family would like to express their complete confidence in the Charlotte-Mecklenburg Police
Department as they continue to search for those responsible and has asked that the public and
media respect their privacy during this difficult time.