Nelson Mandela Dead at 95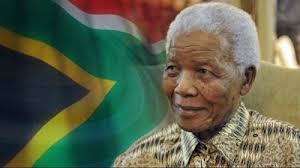 Johannesberg, South Africa (CNN)–  Nelson Mandela has died.
The former president of South Africa was 95 years old.
His incredible life impacted people around the world.
Nelson Mandela's extraordinary life began in a tiny village in the South African Transkei.
He moved to Johannesburg, became a lawyer and then joined the African National Congress, an organization that would ultimately change his life, and that of his country.
They wanted political independence.
But in the 1950s and 60s, the realities of white domination in South Africa made that dream unattainable.
The African National Congress formed an armed resistance to the apartheid system.
Mandela was arrested, charged with treason and sentenced to life in prison.
While he performed hard labor at one of South Africa's most remote and harshest prisons, calls for his release echoed around the world.
Finally, after 27 years in prison….at age 71, he was free.
In the years following his release, Mandela went on to win a Nobel Peace Prize and was elected South Africa's first black president.
He served as president until 1999 when he announced his retirement.
Despite health problems, his retirement years were busy as he worked on behalf of charities and campaigned tirelessly to bring the World Cup soccer tournament to his beloved nation.
In the summer of 2010 Mandela saw that dream realized.
His life was a series of battles, but in an interview on his 90th birthday, he said he'd do it all again.