No. 12 Gamecocks Focused On Coastal Carolina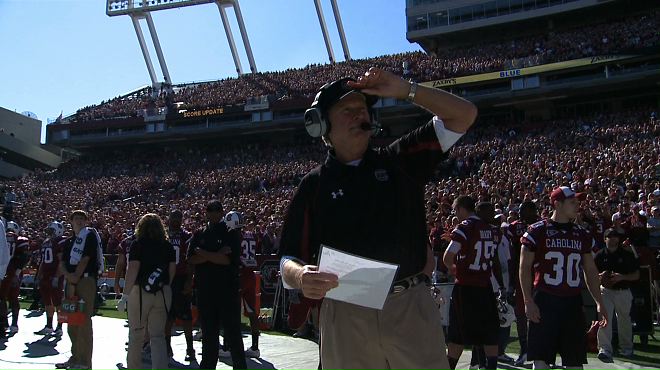 COLUMBIA, S.C. (AP) — Steve Spurrier has learned his lesson about looking ahead and wants to ensure No. 12 South Carolina doesn't make that mistake.
The Gamecocks could play for the Southeastern Conference title, depending on what No. 8 Missouri does. But Spurrier wants his team concentrating on Saturday's game against Coastal Carolina (10-1).
Spurrier remembers 2005 when Florida hoped to win the SEC East, but needed Auburn to defeat Georgia. Spurrier says while talking about what-ifs the Gators stumbled at South Carolina and didn't reach the championship.
Spurrier swore if in that situation again, he'd stay away from what he couldn't control.
So even though if No. 8 Missouri loses one of its next two conference games the Gamecocks (8-2) would win the SEC East, Spurrier doesn't want them thinking about the Tigers.