Power restored in Midlands after weather outages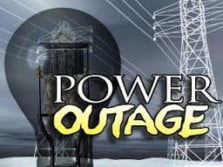 COLUMBIA, SC (WOLO) — After some strong winds caused power outages across the Midlands of South Carolina, residents are now back online.
SCE&G reported up to 1400 residents lost power scattered across Richland, Lexington, and Fairfield counties last night.
Power has been restored for everyone in the Midlands on the SCE&G service line, though residents in Aiken County along with those in the Lowcountry are still without power.