SC Democrats promise to vet candidates in 2014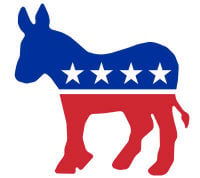 COLUMBIA, S.C. (AP) — South Carolina Democrats hope a combination of enthusiasm, a desire to change the direction of the state and more careful vetting of people seeking the party's nominations will help them make gains next election.
Democrats acknowledge they need some wins. All nine statewide offices are run by Republicans, along with eight of the state's nine congressmen.
A Democrat hasn't won a statewide race since 2006, and the party hasn't taken a statewide or federal office back from the Republicans since 1998.
State Democratic Party Chairman Jamie Harrison says the party has talked to credible, competent challengers for every statewide race and both U.S. Senate races.
Democrats also say they'll run background checks and pick sides if they don't have confidence in someone seeking the party's nomination.