SC justices: Judge can mull appeal, then new trial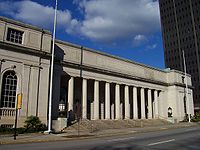 COLUMBIA, S.C. (AP) — South Carolina's highest court says it is OK for a judge who considers an inmate's post-conviction relief appeal to then preside over a new trial.
The state Supreme Court Wednesday overturned a ruling by the Court of Appeals in the case of Robert Watkins, who was convicted on armed robbery and weapons possession charges in 2002.
The lower court dismissed Watkins' direct appeal, and a judge turned down his request for a new trial based on attorney error.
The state Supreme Court ultimately granted him a new trial, over which the same judge presided. Watkins was convicted again and appealed, arguing the judge should have recused himself because of his prior involvement.
On Wednesday, the high court said it found no evidence that the trial judge had been biased.
___
Kinnard can be reached at http://twitter.com/MegKinnardAP