SC Medicaid agency awards Baby-Friendly hospitals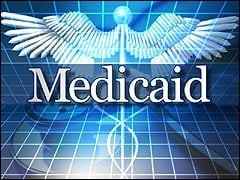 COLUMBIA, S.C. (AP) — South Carolina's Medicaid agency is awarding a combined $800,000 to four hospitals in a contest aimed at improving children's health through breast-feeding.
The four hospitals reaching Baby-Friendly status by the contest deadline are in Georgetown, Murrells Inlet, Mount Pleasant and Charleston. They are among just 170 hospitals nationwide with the designation.
Steps they take include recommending breast-feeding over formula to pregnant patients, educating women on the health benefits, showing mothers how, and initiating it before an infant's an hour old.
The Department of Health and Human Services offered up to $1 million to hospitals that achieved certification by October. Awards were capped at $200,000 each.
Director Tony Keck said Thursday the agency will help hospitals market their status, which should drive hospitals across the state to participate.