Sheriff: Former USC Running Back Shot During Robbery Attempt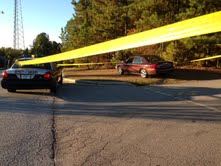 Richland Co., S.C. (WOLO)–ABC Columbia News has learned former USC running back Kenny Miles has been shot.  Investigators say Miles was shot in the upper body during a robbery attempt around one Monday afternoon on Kinley Rd. in Irmo.
  Deputies say the injuries were life threatening but say Miles but may have been upgraded.
Wilson says Miles was able to give investigators a description of the person who shot him, but says they believe the suspect may have been trying to steal one of his championship rings among other items.
No arrests have been made.
 Kenny Miles starred in the Gamecocks backfield from 2008-2012….carrying the ball for more than 1,300 yards.