The Nativity Scene Is Back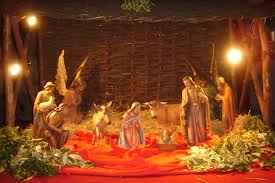 Sumter, SC (WOLO)-Today, officials at Shaw Air Force Base in Sumter announced the nativity scene taken down last week, was put back up.  The nativity scene was moved to the base chapel.
Shaw officials tell ABC Columbia News it was put back up around noon today.
They also say items such as the nativity scene and the Menorah are religious exclusive and if put away from the chapel… can appear to endorse one religion.
Last week, a group of volunteers set up the nativity scene on Memorial Lake after all faith-based and secular groups were reportedly given the opportunity to put up holiday displays.
We're told the only group to do so, was the group who put up the nativity scene.
However some complained, saying it was based on one faith…so it was taken down.