USC Can Still Win SEC East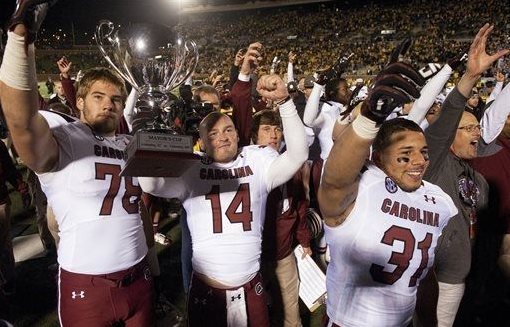 COLUMBIA, S.C. (WOLO) — South Carolina still has a chance to play in the 2013 SEC Championship.
The Gamecocks will need to beat Florida on Saturday and will also need an SEC loss by both Missouri and Georgia to help them claim their second SEC Eastern Division title.
South Carolina won the SEC East in 2010.
What needs to happen to get the Gamecocks back to Atlanta for the SEC Championship?
Missouri needs to lose one of their three remaining SEC games: 
11/9/13 at Kentucky
11/23/13 at Ole Miss
11/30/13 vs. Texas A&M
Georgia needs to lose one of their two remaining SEC games:
11/9/13 at Auburn
11/23/13 vs. Kentucky