SC trooper shoots man who pulled gun on I-20 in Columbia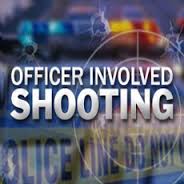 COLUMBIA, S.C. (AP) — Authorities say a 36-year-old Saluda man was shot by a state trooper after pulling a gun on the officer while he tried to arrest him for driving under the influence.
Investigators said the trooper pulled Chance Etheredge over Saturday night on Interstate 20 near Interstate 26 after his car drifted out of its lane.
Troopers say Etheredge failed roadside sobriety tests and the officer was getting ready to arrest him when he ran to his car and got a gun.
Authorities say the trooper fired his gun, wounding Etheredge. He is expected to recover.
Etheredge is charged with DUI, resisting arrest, unlawful carrying of a pistol and simple possession of marijuana. It wasn't known if he had a lawyer.