University of South Carolina hosts lecture on Jewish studies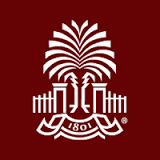 COLUMBIA, S.C. (AP) — The University of South Carolina is hosting a medieval historian who is speaking on the history of negative attitudes toward Judaism.
University of Chicago historian and dean David Nirenberg is speaking on how the past's perceptions of Judaism influence views toward the world today.
The lecture is scheduled for Thursday at 7:30 p.m. in the Columbia Metropolitan Convention Center.
The presentation is free and open to the public. Following Nirenberg's lecture, a panel of University of South Carolina faculty and students in history and Jewish studies are discussing the topic.
The talk is taking place as part of the university's Solomon Tenenbaum Lecture Series, which is celebrating its 25th anniversary this year.