Feds inspecting construction at SC nuke plant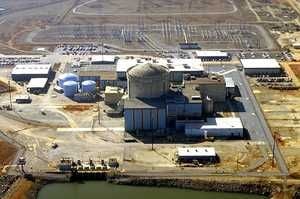 COLUMBIA, S.C. (AP) — Officials are conducting an inspection after damage to a nuclear reactor under construction in South Carolina.
The U.S. Nuclear Regulatory Commission says officials began their inspection Monday at the V.C. Summer Nuclear Station near Jenkinsville, about 25 miles northwest of Columbia.
Earlier this month, the NRC says Chicago Bridge & Iron workers cut rebar and damaged a containment vessel while drilling into concrete. Officials think the damage was minor but are concerned it took the contractor a week to report it to SCANA Corp., which owns a 55 percent stake in the new reactors.
NRC inspectors will spend about a week at the site.
Two new reactors are under construction at Summer. SCANA says it has already begun to address the issue and the public was never at risk.
___
Kinnard can be reached at http://twitter.com/MegKinnardAP