Patrol: 3 die in interstate collision in Calhoun County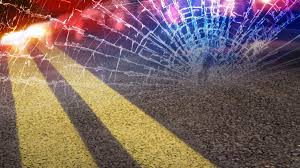 COLUMBIA, S.C. (AP) — The South Carolina Highway Patrol says a collision between two vehicles in Calhoun County has killed three people.
Troopers told Columbia television station WLTX (http://on.wltx.com/1B32C3R ) that the accident happened Saturday afternoon on Interstate 26.
Troopers say a Nissan Altima ran through a median and hit an RV head on.
The patrol says one person in the car and two people in the RV died.