3 candidates vie in state House 63 GOP primary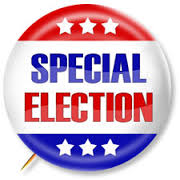 FLORENCE, S.C. (AP) — Voters in Florence County are deciding which of three Republicans will replace former state Rep. Kris Crawford in Columbia.
The winner of Tuesday's primary will be unopposed in the April 14 special election to fill the House District 63 seat. There is no Democrat running in the heavily Republican district.
The GOP primary is a three-way contest between attorney Jay Jordan, Florence City Councilman Robby Hill and property management firm owner Elijah Jones.
There will be a runoff in two weeks if needed.
Crawford resigned from his Florence seat in December, a month after being elected to a fifth term. Crawford is an emergency room physician and said the 160-mile round-trip drive from Florence to his job in Columbia was wearing him out.