SC State's president asks legislators to make school 'whole'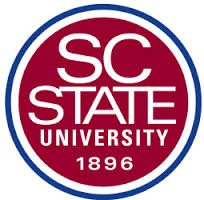 COLUMBIA, S.C. (AP) — South Carolina State University's acting president is asking senators to make the school "whole" by eradicating its anticipated $23.5 million debt to vendors and the state.
Franklin Evans told a Senate Finance subcommittee Tuesday that's what's needed for the school to move forward.
But Senate Education Chairman John Courson says it's highly unlikely the Senate will recommend doing so.
An accounting firm hired by the state expects South Carolina's only public historically black university to owe $23.5 million by June 30. That includes a $6 million state loan the school is supposed to pay back before the fiscal year ends, as well as $1.5 million received as part of a second state bailout.
The state's financial oversight board postponed last week deciding whether to extend the loan terms.