Bills introduced after North Charleston police shooting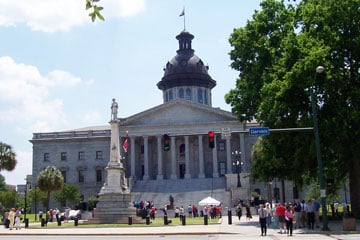 COLUMBIA, S.C. (AP) — Several South Carolina senators are supporting bills that would protect the rights of people who videotape police while on public property and require the State Law Enforcement Division to investigate every police involved shooting.
The proposals were introduced Tuesday, the first day the Senate has been in session since a North Charleston police officer was charged with murder in the killing of Walter Scott after he ran from a traffic stop on April 4.
Democratic Sen. Gerald Malloy of Hartsville says police shouldn't be allowed to order someone to stop taping or seize their phone or delete their pictures if they are on public property or somewhere they should be.
Democratic Sen. Marlon Kimpson of Charleston says passing the bills would ensure Scott didn't die in vain.