SC Highway Patrol marks 85th birthday at state archives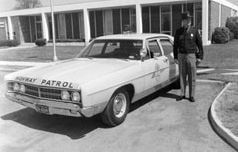 COLUMBIA, S.C. (AP) — The South Carolina Highway Patrol is celebrating its 85th anniversary at the state Department of Archives and History.
Archives and History Director W. Eric Emerson is pulling out of the state vaults the official act creating the agency that patrols South Carolina's roads. The event starts at 1:30 p.m. Tuesday.
Highway Patrol Commander Col. Mike Oliver will be there along with several of his troopers.
The Highway Patrol was created under the Department of Public Safety in April 1930.