Co-medalists Yin, Hahn fall in US Women's Amateur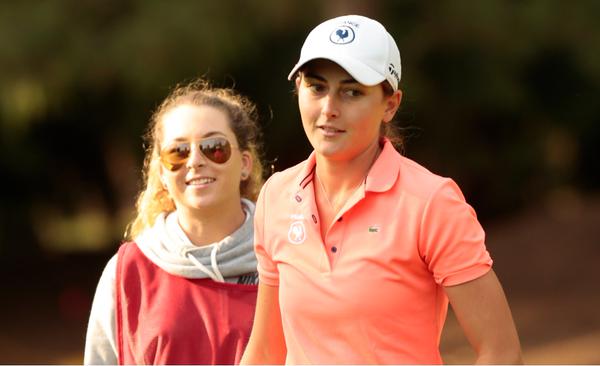 PORTLAND, Ore. (AP) — Co-medalists Angel Yin and Jennifer Hahn dropped out of the U.S. Women's Amateur on Wednesday, losing first-round matches at Portland Golf Club.
France's Justine Dreher beat the 16-year-old Yin, from Arcadia, California, 5 and 4. Vanessa Ha of Plano, Texas, topped Hahn, the 21-year-old Vanderbilt player from Henderson, Nevada, 4 and 3.
The 23-year-old Dreher, coming off her senior season at South Carolina, won four of the last five holes on the front nine to open a 5-up lead and finished off Yin with a birdie for a halve on No. 14.
The 19-year-old Ha, a rising sophomore at San Francisco, won four straight holes on the front nine to take a 4-up lead. Hahn twice pulled within three holes before falling with a halve on the 15th.
Dreher and Ha survived a playoff Wednesday morning to advance to match play.