Boosters campaign to build Fort Jackson centennial park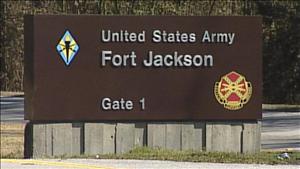 COLUMBIA, S.C. (AP) — A group of military supporters is kicking off a $1 million campaign to build a memorial park commemorating the 100th birthday of Fort Jackson, the Army's largest training site.
The group announced Tuesday that it wants to build the site in time for the anniversary of Fort Jackson's founding in mid-2017.
Organizers include local civilian leaders and retired military officers, including former Fort Jackson commander Abe Turner. The group wants to build a landscaped park, an amphitheater and statues depicting male and female drill sergeants.
Fort Jackson puts some 40,000 soldiers through basic combat training every year. It also is home to the Army's school for drill sergeants and chaplains for the Army, Navy, and Air Force.
Schools on the site also train soldiers as mechanics and administrative specialists.