SC State museum director says building not ready for closing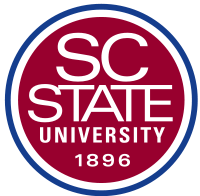 ORANGEBURG, S.C. (AP) — The director of a museum on South Carolina State University's campus says the university isn't ready to move the thousands of artifacts to another building so the school can shut down the building and save on utilities.
Interim university President Franklin Evans announced his plan to close the I.P. Stanback Museum and Planetarium and eight other buildings over the summer.
Association of African American Museums President Samuel Black told The Times and Democrat of Orangeburg (http://bit.ly/1hQr6Xq ) that many of the items were given to SC State with the understanding they would remain in the museum and be well cared for.
Museum director Ellen Zisholtz says she doesn't have the employees to pack the items properly and the school hasn't found a proper space to store them.
___
Information from: The Times & Democrat, http://www.timesanddemocrat.com