Ethics board refuses to dismiss Lt. Gov. McMaster's case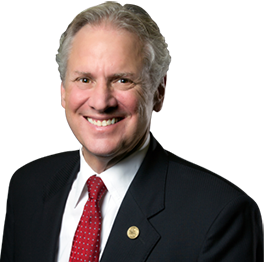 COLUMBIA, S.C. (AP) — The State Ethics Commission has refused to dismiss a complaint against Republican Lt. Gov. Henry McMaster that accuses him of taking about $72,000 in illegal campaign donations after his unsuccessful bid for governor in 2010.
The board voted unanimously Wednesday to decline the request.
McMaster's attorney, Butch Bowers, said the former two-term attorney general violated the law but did so unintentionally. A hearing is scheduled for next month, but Bowers expects his client to settle before then. That likely involves McMaster reopening his account and raising money to pay donors back.
Under state law, a candidate for statewide office can accept a maximum of $3,500 from one donor per election cycle.
Bowers agreed that McMaster's campaign accepted 51 over-the-limit contributions to retire his campaign debt after losing the primary.