Sellers stepping down as Voorhees College president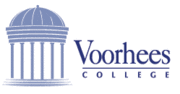 DENMARK, S.C. (AP) — Voorhees College President Cleveland Sellers says he is retiring at the end of this school year.
Sellers said at a news conference Thursday that he has health problems he needs to take care of and will step aside in spring 2016.
Sellers has been president of the small historically black private college in Denmark since 2008. He says the school with just under 500 students had reached its enrollment target in 2015 and is getting ready to open a new learning center in 2016.
Sellers helped lead protests over a segregated bowling alley in Orangeburg in 1968 that led to state troopers firing on protesters, killing three South Carolina State University students.
The troopers were never convicted, but Sellers was charged with inciting a riot. He was pardoned in 1993.