Presbyterian gets past Campbell 23-13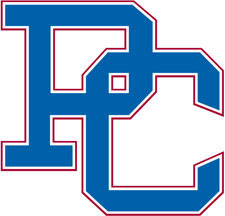 CLINTON, S.C. (AP) — Darrell Bridges ran for 113 yards and two touchdowns and Presbyterian beat Campbell 23-13 on Saturday.
Campbell scored first, on Kameron Bryant's 53-yard toss to Jared Joyner, but the point-after was blocked and Steve Osondu returned it for two points.
In the second quarter, Presbyterian (1-2) turned an Ed Britt interception and 42-yard return into a 7-yard touchdown run by Malik Risher. Later, the Blue Hose scored on a 7-play, 80-yard drive capped by Bridges' 21-yard romp.
A fumble by Joyner midway through the third was scooped up by Shonquille Byers and returned 57 yards to the Campbell 1. Bridges' plunge made it 23-6.
Bryant found Ricky Brown for a 26-yard touchdown pass in the fourth quarter, but it was too little, too late for the Camels (2-1).
Campbell had three turnovers and was 1 of 12 on third downs.