Federal judge orders ex-charter school director to prison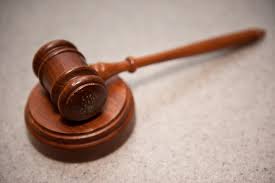 COLUMBIA, S.C. (AP) — A federal judge has ordered a former Lee County charter school director to report to prison this week after having been found guilty of stealing more than $1.5 million intended to help educate low-income children.
The State newspaper (http://bit.ly/1OBHcSu ) reports that Federal Judge Terry Wooten told Benita Dinkins-Robinson last week to report to prison in Alderson, West Virginia on Tuesday, despite Dinkins-Robinson having filed an appeal.
In August, Dinkins-Robinson was sentenced to three and a half years in prison after being found guilty of embezzling money from the U.S. Department of Education and various U.S. Department of Agriculture food and nutrition programs.
Wooten rejected Dinkins-Robinson's allegation of jury misconduct and rejected her bid to stay out of prison while her case is appealed to the 4th Circuit Court of Appeals.
___
Information from: The State, http://www.thestate.com