Missouri beats South Carolina 24-10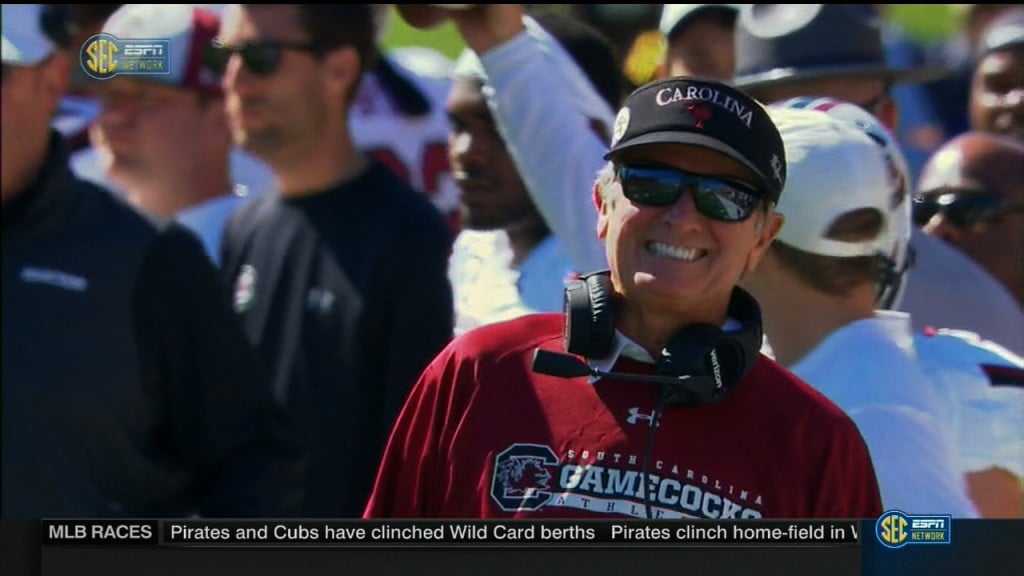 COLUMBIA, Mo. (AP) — Three turnovers helped Missouri on its way to a 24-10 victory against South Carolina Saturday.
Freshman Drew Lock started at quarterback for Missouri in place of Maty Mauk, who was suspended Tuesday for violating team policies. Lock completed 21 of 28 passes for 136 yards and two touchdowns, helping the Tigers (4-1, 1-1) win their first Southeast Conference game of the season.
Lorenzo Nunez threw three interceptions in his second start for the Gamecocks (2-3, 0-2), finishing 15 of 24 for 172 yards and a touchdown. He also carried the ball 15 times for 60 yards.
Missouri gained a season-high 163 rushing yards on 42 attempts. Ish Witter had 17 rushes for 98 yards and his first touchdown of the season. Russell Hansbrough had 11 rushes for 43 yards.
The Tigers host No. 25 Florida next Saturday in the school's 104th homecoming. South Carolina will return home to face No. 9 LSU.