Coastal Carolina rolls over Alabama A&M 55-0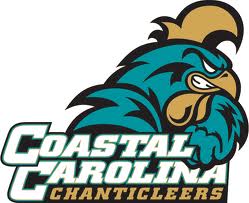 CONWAY, S.C. (AP) — Alex Ross threw four touchdowns in the first half as Coastal Carolina rolled over Alabama A&M 55-0 on Saturday.
Ross was 15 of 22 for 153 yards for the Chanticleers (5-0). De'Angelo Henderson caught two touchdown passes and ran for a third. He finished with 102 yards rushing and 44 yards receiving.
Backup QB Michael Church — who took over for Ross early in the third quarter — had a pair of touchdowns of his own on a 1-yard keeper and a 36-yard pass to Bruce Mapp.
Henderson ran for a touchdown on Coastal Carolina's first possession then caught two scoring passes from Ross early in the second quarter for a 21-0 lead with 8:48 left in the first half.
The Chanticleers went on to amass 547 yards in total offense while holding Alabama A&M to just 311 yards.
De'Angelo Ballard threw for 160 yards for the Bulldogs (1-3).