NCAA: LSU RB Fournette can auction jersey for flood victims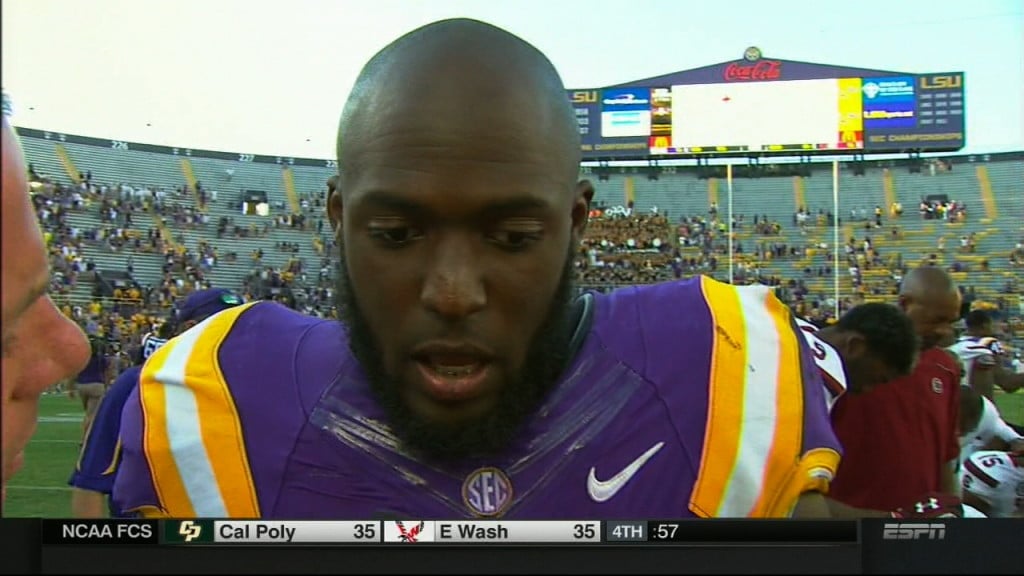 BATON ROUGE, La. (AP) — Leonard Fournette can auction the purple No. 7 jersey he wore in Saturday's game against the Gamecocks and donate the proceeds to South Carolina flood victims.
Fournette made history in the jersey by becoming the fastest to 1,000 yards in a season at LSU, which has played football since 1893.
Fournette said he'd give up the jersey for auction if it was allowed. He is a New Orleans native whose home was destroyed by Hurricane Katrina a decade ago.
The NCAA quickly erased questions about whether it would be a violation and said on its verified Twitter account that Fournette would be permitted to offer the jersey for charity.
LSU treated South Carolina like the home team after severe flooding forced the game to be moved to Tiger Stadium. LSU won 45-24.