Watson, Gallman 2 TDs each lead No. 6 Clemson to 43-24 win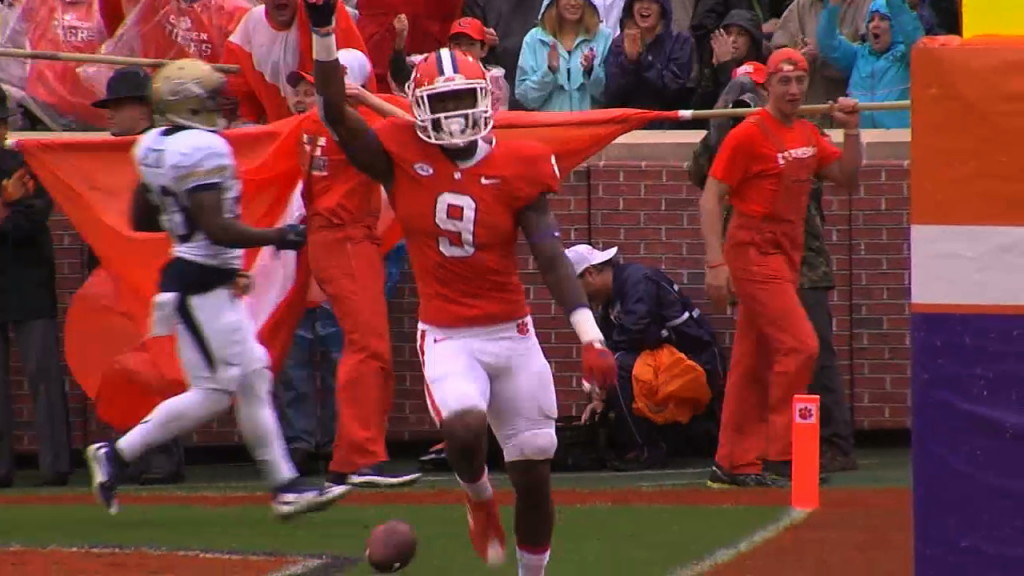 CLEMSON, S.C. (AP) — Deshaun Watson threw for two touchdowns, Wayne Gallman ran for two scores and No. 6 Clemson surged past a reeling Georgia Tech 43-24 on Saturday.
On the same soggy field where the Tigers (5-0, 2-0 Atlantic Coast Conference) outlasted the 15th-ranked Irish 24-22 last week, they made quick work of the Yellow Jackets (2-4, 0-3), who lost four straight for the first time since 1996.
Gallman ran for 115 yards, including a 66-yard touchdown run on the game's third play and Clemson's rout was on.
Watson passed for 265 yards, his highest total this season, and had touchdown throws of 29 and 8 yards to tight end Jordan Leggett.
Clemson's defense held the Yellow Jackets to 71 yards rushing — its lowest total in coach Paul Johnson's eight seasons.