Suspects sought after three horses shot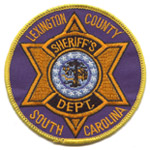 PELION, S.C. (WOLO) – Lexington County deputies hope the public can provide them tips as they investigate the shooting of three horses on Water Tank Road in Pelion.
"The horses' owner told us Thursday afternoon that he suspected the horses had been shot," Lexington County Sheriff Jay Koon said. "A deputy responded and found gunshot wounds on the horses."
According to Koon, the horses have been treated by a veterinarian. Their wounds are being closely monitored to guard against potential infection and other complications.
"We think the shootings happened early Thursday morning, but we don't have much more to go on," he said. "Anyone who knows anything about the shootings should call CrimeStoppers."
Koon said tipsters don't have to share their name when they call CrimeStoppers at 888-CRIME-SC (888-274-6372). A reward of up to $1,000 is offered to anyone who provides information that leads to an arrest.